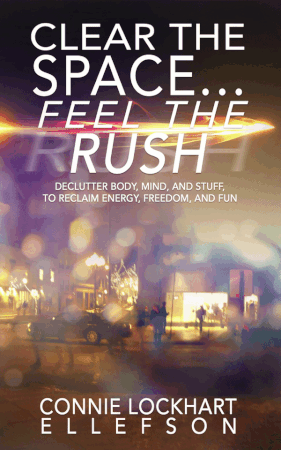 In Clear the Space… Feel the Rush, Connie Ellefson shares over 15 years of experience in working with others to declutter and downsize their lives. Connie's passion for simplicity is infectious. When you feel 'the rush' that Connie shares, you'll be motivated to find more ways to live a simpler, lighter, and more gentle existence. If your life feels like a constant effort, it's time to lighten your load.
The reasons we struggle to downsize and declutter go far beyond the 'stuff' we acquire over time. Beyond the physical realm, Connie reveals how the clutter we accumulate over time can become toxic to our body, mind, and spirit.  
Much of 'the work' we need to do runs counter to the pervasive marketing aimed at consuming more (and more). Connie reveals why 'less is more' and shows us the path to greater peace and happiness through less. The call to action in Clear the Space is to 'upcycle' all areas of your life, reevaluate your choices, find greater appreciation for all you have, and rediscover the joy and enthusiasm within.

About the Author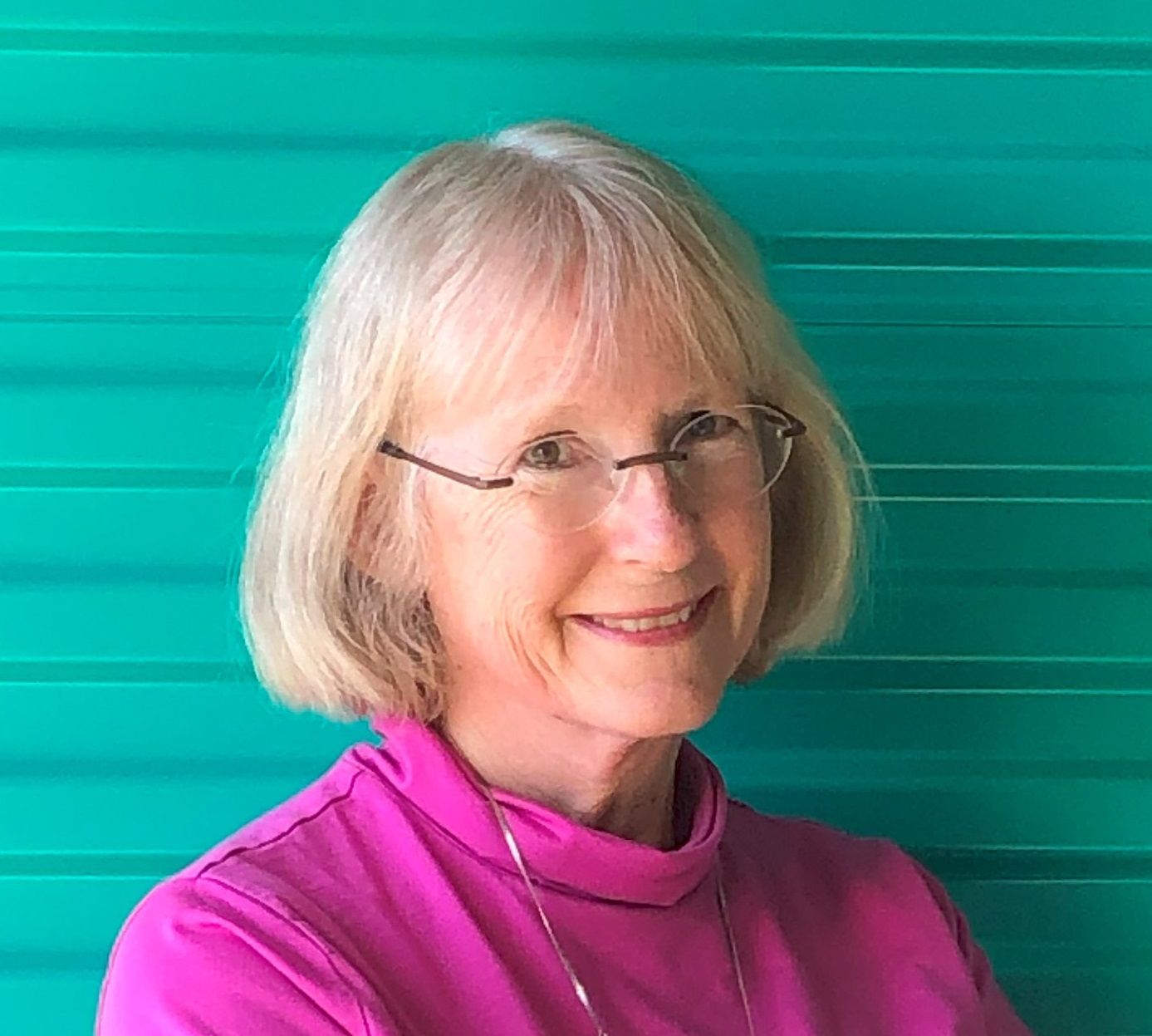 Author & Professional Organizer, Denver

Connie Lockhart Ellefson is an engineer and professional organizer working in the Denver metro area. Since 2008, she has helped others discover greater creativity and increase the energy that was tied up in unnecessary clutter.
She is the owner of Clear the Space, Inc., Professional Organizers in Denver would love to help you clear the space and make room for your dreams. Her passion is helping others 'Feel the Rush' by releasing the incredible amount of creativity and energy tied up in unnecessary clutter.
Whether physical, emotional, or possessional, clutter takes up space in our psyches and calendars that could be put to much more productive, creative, and fun use, and Clear the Space, Inc. is here to help you find that energy, and make room for your dreams!