2023 CIPA EVVY™ Awards Book Competition Finalist
CIPA EVVY Book Award Finalist - Clear the Space... Feel the Rush!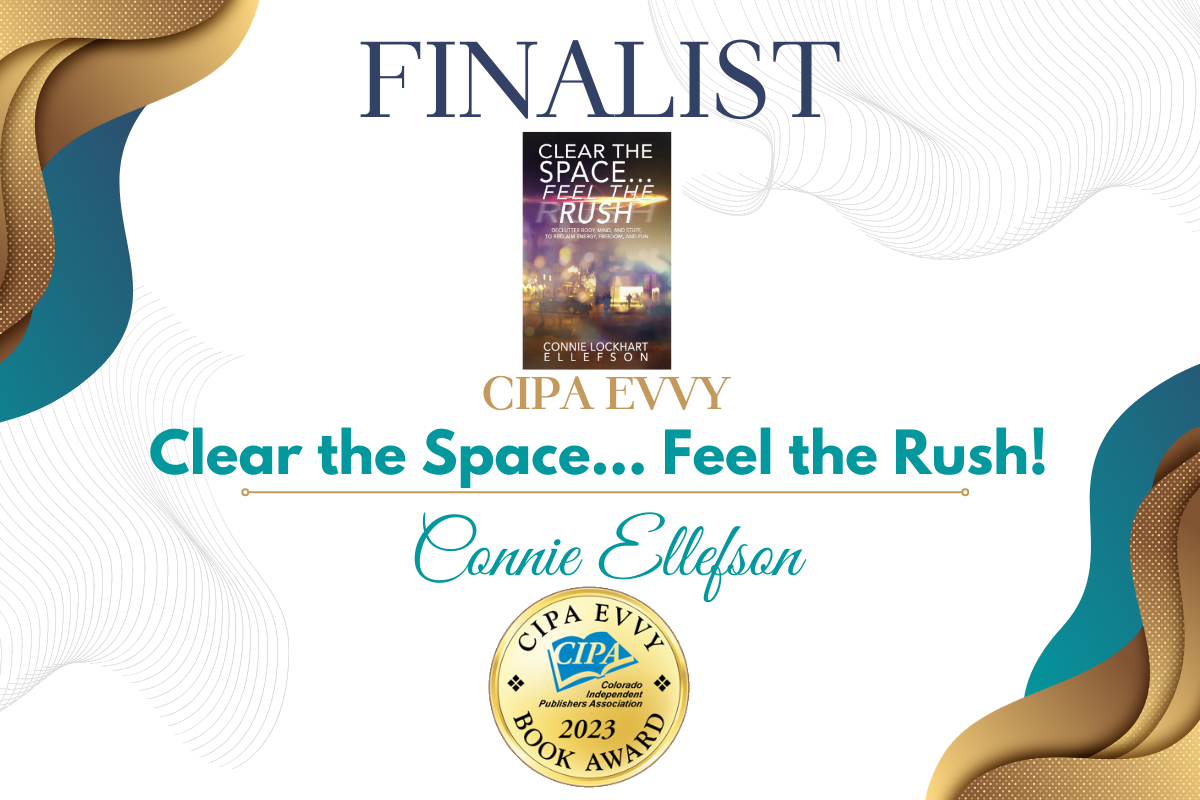 I'm excited to share the good news that my book Clear The Space... Feel the Rush has been selected as a finalist for the annual CIPA EVVY award. Winners will be announced on August 31.
The CIPA EVVYs™ is one of the longest-running book award competitions in the country, running for nearly 30 years. The annual contest is sponsored by the Colorado Independent Publishers Association (CIPA), along with the CIPA Education and Literacy Foundation (ELF).